Generosity – Cutting Through the Financial Fog
An ecumenical event ~ May 15-17, 2018 ~ Portland, ME 
bv Rev. Dr. David Abbott
Director of Stewardship,  United Methodist Foundation
Member, NESC
When I attended the Northeast Ecumenical Stewardship Council event in 2017 called "Embracing Stewardship", I experienced people who had a hunger for exploring and sharing the idea that stewardship is an outward and visible sign of an inner and personal relationship with God.
In planning this event, we intentionally sought out respected leaders who would provide the ideas and teaching that could be shared throughout God's kingdom.
In partnership with Horizons Stewardship, the Foundation – which believes that stewardship is a vital and transforming part of discipleship – has invited two nationally known author/speakers to be our event leaders: Clif Christopher, author of Not Your Parent's Offering Plate and Rich Church, Poor Church; and Mike Slaughter, author of The Christian Wallet and Shiny Gods.
Over these three days, you will participate in the following sessions:  Exploring the Theology and Realities of Stewardship / Generosity / Fundraising / Planned Giving / Capital Campaigns / Financial Leadership.
Participants will also discuss how to preach on Faith and Money / Year-Round Stewardship / Making the Big Ask / Developing a Ministry Budget.
In addition to these offerings, Boston Faith and Justice Network will offer a session on "Justice and Generosity," and we will have a panel discussion on the different cultural perspectives of stewardship.
Our vision for "Generosity: Cutting through the Financial Fog" is to help all clergy cut through personal and communal financial issues to help reveal stewardship as an outward and visible sign of an inner and personal relationship with Jesus Christ.  It should be noted that while this event is geared toward clergy, laity leadership is invited to attend and participate.  Our hope is your participation will add perspectives and challenges from which all in attendance can benefit.  We look forward to sharing together how to help folks understand that stewardship is discipleship.
 "Generosity: Cutting Through the Financial Fog" is supported by the New England Annual Conference of the United Methodist Church and the Northeast Ecumenical Stewardship Council.
We urge you to come listen, learn, and live it within your own context.  It is a great opportunity to create new friendships, networks, and receive fresh resources that translate across geographical and denominational lines.
Shalom,
Rev. Dr. Abbott
_________________________________________________________________________________
Giving Thanks…For the Offering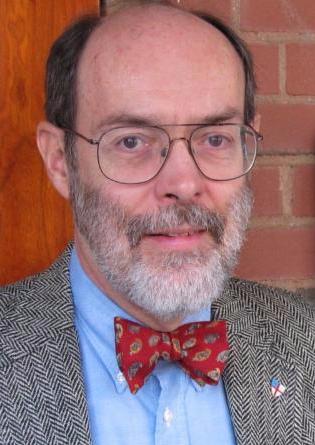 by Bruce Rockwell
Reprinted from The Episcopal Network for Stewardship (TENS)
Do you thank people for their offerings? Do you acknowledge the offerings people make to the church and the ways those offerings enrich and transform lives? If not, I would encourage you to begin sending out letters of thanks each quarter when you send out the quarterly giving statements.
There are two reasons why I encourage this. First of all, to many people, when the giving statement arrives in their mailbox, it feels like a bill. And for those whose pledge fulfillments (notice I did not say "payments") are not up to date, it really feels like a bill or even a dunning notice. So, to enclose a letter of thanks, and arrange it so that it is the letter of thanks that the reader sees first, makes a big psychological difference. And, don't use a window envelope. That again, makes it appear like a bill.
But, more importantly, by enclosing a letter to thanks, we are making sure the members of the congregation know we appreciate their offerings. People want to know that someone cares about the offerings they are making, that someone notices. Moreover, we all like to be thanked and appreciated. It is human nature.
But here is another important thing. In our letter of thanks, we can highlight one or more ministries of the congregation that are supported through the offerings of the people. We can highlight different ministries each quarter.
And, in a sense, what we are saying is that these ministries, important ministries that are making a positive difference in the lives of people, are only possible because of the generous offerings of the members of the congregation.
What follows is a sample of such a letter that was sent out by St. Mark's Episcopal Church in East Longmeadow, Massachusetts. Your letter will highlight your ministries. But perhaps this will serve as a guide and spur your creativity.
---
THANK YOU!!!! Thank you for the offerings you have made and are making to St. Mark's. Your offerings, of your time, of your God-given talents, and of your money, help support all that we do at St. Mark's. St. Mark's could do nothing without the faithful offerings of its members. Together, we are the Body of Christ. When we are giving, we are being the faithful people God calls us to be.
Our offerings bring about blessings on many levels. We are transformed, made new, through our offerings. We believe in a God who is generous. And we are created in God's image. So we are called to be generous as God is generous.
Our offerings also help to transform others. There would be no Godly Play without our offerings. And it is through Godly Play that young people learn about God, about God's love and generosity. And through that learning they are transformed.
There would be no J2A program or Rite 13 program without our offerings. And it is through those programs that the next generation is formed.
Without our offerings, we would not be able to give Open Pantry 4,700 pounds of food a year, as the people of St. Mark's did last year, feeding those in need who might otherwise go hungry.
William Temple, a former Archbishop of Canterbury, once said, "The Church is the only society that exists for the benefit of those who are not its members." Let us continue to serve the needs of those who are not yet members.
A statement of your financial offerings for the past quarter is enclosed. Again, thank you for your offerings.
Yours in Christ, The St. Mark's Stewardship Ministry Team
Bruce Rockwell serves as Convener of the Northeast Ecumenical Stewardship Council and as Assistant to the Bishop in the Episcopal Diocese of Western Massachusetts.